For the live recording of the show
THIS IS IMMINENT is an interactive TV show. This means that each or every episode is recorded with a live audience who help shape the content of the show. The guiding objective of THIS IS IMMINENT is to challenge our thinking and beliefs about technology. We want you to challenge us and we hope that you're open to being challenged as well.
There are just 100 seats available for each show so if you'd like to join us next time you can do so below. If there are no upcoming shows you can join our mailing list and we'll let you know when the next show is scheduled.
How does it work?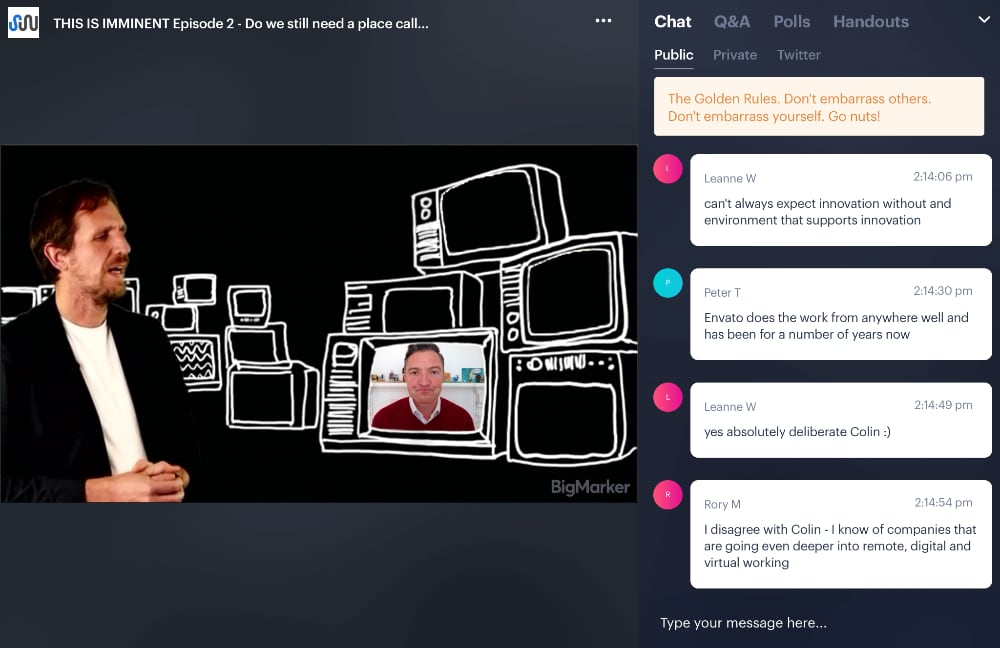 Interaction takes place through a combination of chat, polls and questions. While the host is talking to the guest the co-host is listening in with the audience, sharing ideas and teasing out interesting questions and ideas to feed back to the host and guest on screen. But if you want to find out what it's really like the best thing is to join us!
Subscribe to Our Mailing List
Want to know when future episodes are released? Or perhaps you'd like to join our audience of experts for the live recording of the show? Just subscribe using the form below.
© Copyright Simon Waller 2020 - ∞